After taking a 7 or 8 year break from music production, I started researching synths to get back
in the game about 5 or 6 years ago. To give you a brief timeline, I first started messing about
with Cakewalk for MS-DOS back in 1989.

My partner and I used that for a bit, and then graduated to Cubase in the early 90s,
which we also used on a PC.
Flash forward 10 years, and I was checking out electronic music magazines while planning
my newest foray into music production (I was scoring a film at the time.)
I saw a copy of Future Music and on the cover I saw this beautiful synth here:

Which I later discovered was made by this guy:

Axel Hartmann.


It turns out that Axel Hartmann's day job is designing beautiful synthesizers for
companies like Moog

and Access,
but his real passion is making his own synths, like this one here: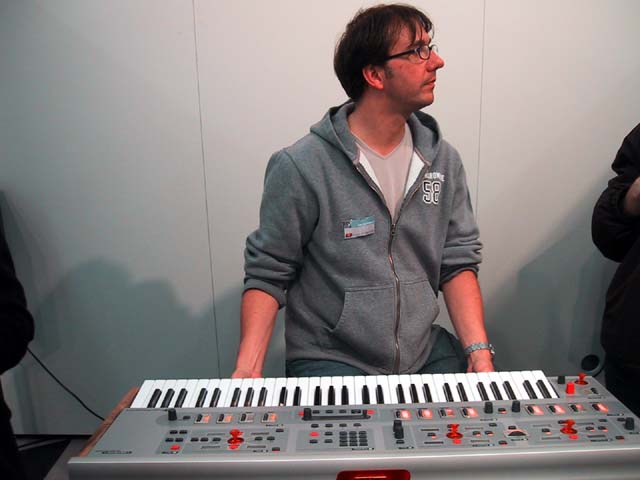 Hartmann Neuron.


I was never able to get a Neuron, though, since they were a bit too expensive too produce
and never quite made it to market.
Now that I'm a proud owner of an Arturia Origin, however, I can enjoy a beautiful piece
of Hartmann's work each and every day. Let's face it. A good looking synth can be an inspiring
thing, and Axel Hartmann makes some incredible looking synths.

Arturia Origin.